Archive for Milton Erickson
Continuing the theme of Padraig Harrington's swing change and unconscious golf, I was really amused by this video about Padraig trying out the Happy Gilmore approach of running up to the ball and hitting it. Now I don't know how long Padraig took to learn to do it, but it looks form the video like he took to it like a duck to water.
What's more important, in the context of his much reported and lengthy annual swing changes, is that it seems that Padraig's unconscious golf mind simply knew instinctively how to do it. Sure it took a few tries to get the hang of actually doing it, but he seemed to be learning the technique by trial and error. Not unlike Milton Erickson learning to walk, as described in my earlier article entitled Milton Erickson Learned to Walk as Tiger Woods Learns to play Better Golf.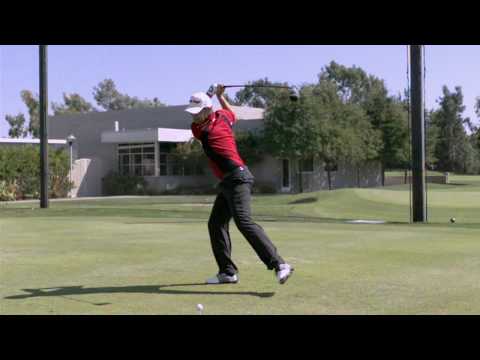 I'm really looking forward to watching Padraig getting back into his natural and instinctive unconscious golf swing at Bethpage Black this weekend in the US Open. With the narrow fairways and thick rough, let's hope Padraig's forgotten all about playing like Happy Gilmore!